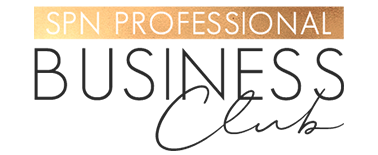 Especially for you, together with our experts, we have developed a series of free webinars that will provide you with substantive support in running salons from the business side.
In our short videos, invited guests experts in beauty industry, experienced Nail Technicians, owners of best Beauty Salons in Poland, as well as Marketing Specialists, Specialists in the field of labor law, and promotion on the internet, will help you look at your business and make your work more effective and your salons start earning more!
If you are wondering how to settle your salon and how to budget better, how to write salon regulations , and how to manage your staff to make your business even more profitable - sign up for our program!
All we need is your full name and email address, and you will be added to our SPN Business Club program.