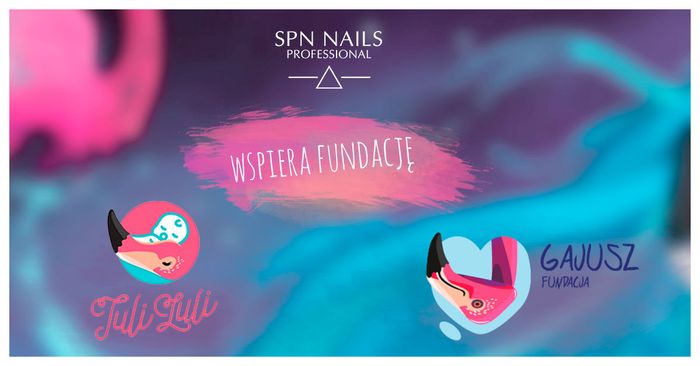 We help children with the Gajusz foundation and Tuli Luli!
The Gajusz Foundation and Tuli Luli Pre-Adoption Centre help terminally ill children and their families. Now you may support their activity by making everyday choices.
The SPN Nails Professional brand has initiated an action thanks to which it will donate to the Foundation and Centre's account a part of the income from the sale of all its products.
*
How can you help?
We encourage you to make voluntary donations to the Foundation's account:
Fundacja Gajusz ul. Dąbrowskiego 87,  93-271 Łódź
Bank Pekao PKOPPLPW
account number:  80 1240 1545 1111 0010 6257 1028 
For more details go to the Foundation's website - www.Gajusz.org.pl
When you visit our company in Lodzand throw some money to the Foundation's box which you may find at the Reception desk. We encourage you to do this!
Support the Foundation during your next visit!
"The good returns to us"
❤️