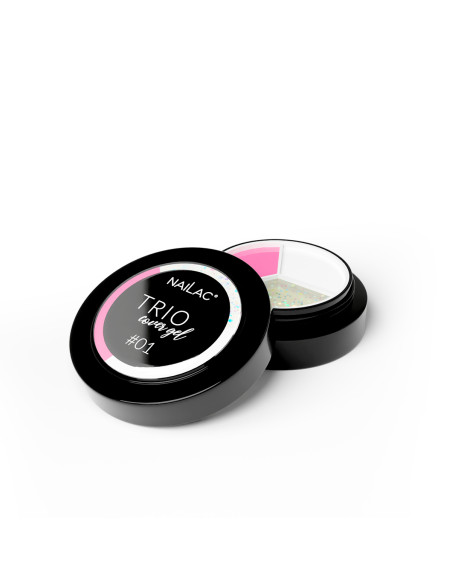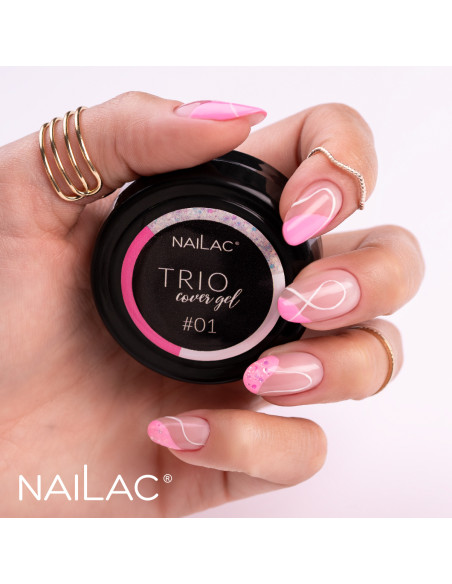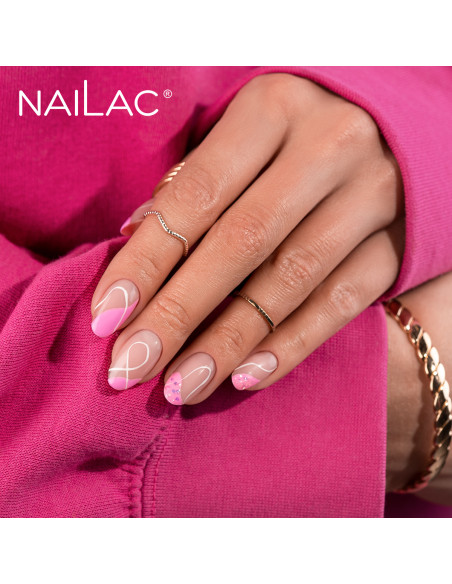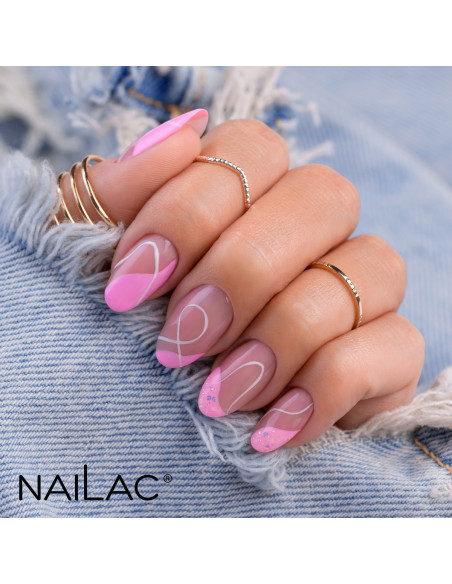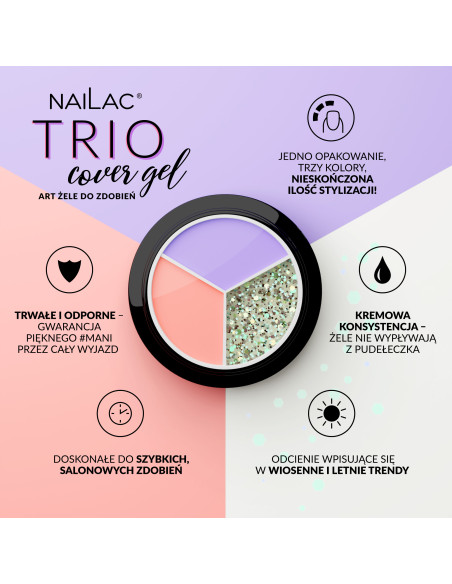 Trio Cover Gel #01 NaiLac 15ml
Available
PTU PL 23%
VAT included

Candy barbie pink, covering classic white and opalescent flecks embedded in transparent gel. Black, elegant and extremely handy box Trio Cover Gel #01 hides cover gels in the most beautiful shades of summer. 
A colourful and long-lasting manicure or a pedicure following timeless trends? Get ready for easy and clean application of Trio Cover Gel no matter what you create with it!
One box, three colours, unlimited possibilities for stylizations! 
Meet the Trio Cover Gel, three colourful and covering gels from NaiLac enclosed in a comfortable box. You can use them to create a real summer climate on your nails, create #mani in pastel shades, #pedi with shimmering flecks, french style, popular princess effect, create beautiful nail art and anything else you can think of. 
One, two, three - ready! 
In black, elegant boxes we have hidden gels in really trendy, summer shades. Choose combination of delicate mint and pastel pink, classic covering white and barbie pink, subtle peach and lavender violet, each duo combine with transparent gel with multicoloured flecks and let your imagination run wild! 
What else you should know about them?
Trio Cover Gel is perfect for any stylist, at any level - you'll love its creamy texture that doesn't run out of the box!
It's easy to apply, the product doesn't run, it listens to the brush and doesn't clog
Trio Cover Gels are long-lasting and damage-resistant - you won't have to worry about beautiful manicures and pedicures during your entire holiday trip
In one box - Trio Cover Gel #01, #02, #03 - you will find the most fashionable shades of gels, with which you will fit into the constant trends of the season of spring-summer
Trio Cover Gel, although closed in a small box, are extremely efficient - with a small amount you can very quickly create the most fashionable salon decorations
Capacity

Purpose

Gel for decorations

Ingredients