Professional products, on which Stylists win the Championships!
Tested product compositions
The most fashionable colors!
See the latest entries on our blog!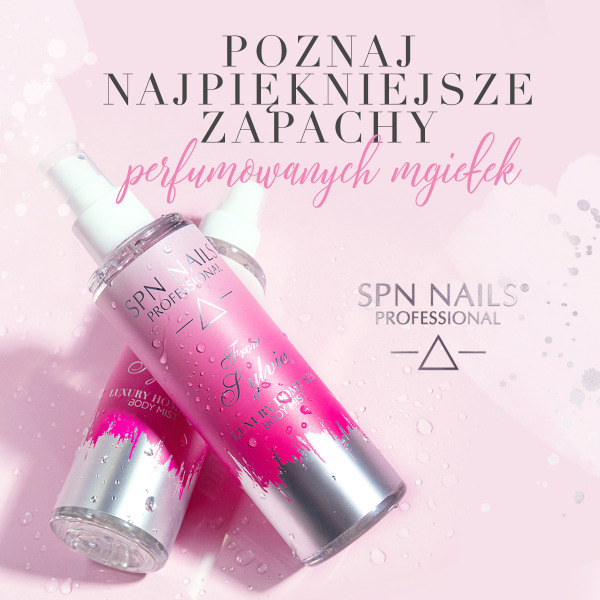 If you are looking for the perfect gift for yourself or your loved ones - meet SPN Nails perfumed body mists! Our mists are 11 beautiful fragrances, created on the basis of real perfumes, inspired by hits from perfumery. Go to the blog and see a  description of each fragrance.
read more
Join the world of beautiful nails and get 50 PLN for shopping!