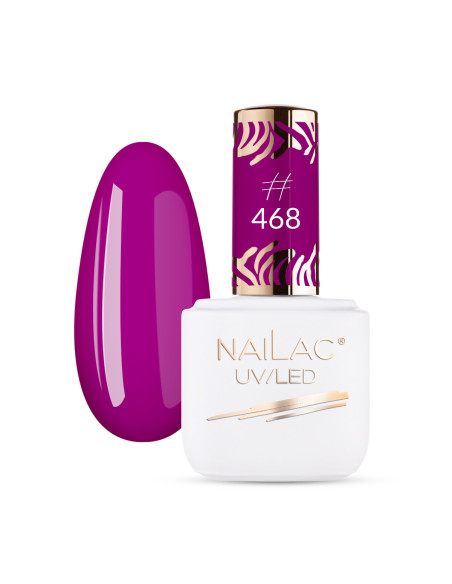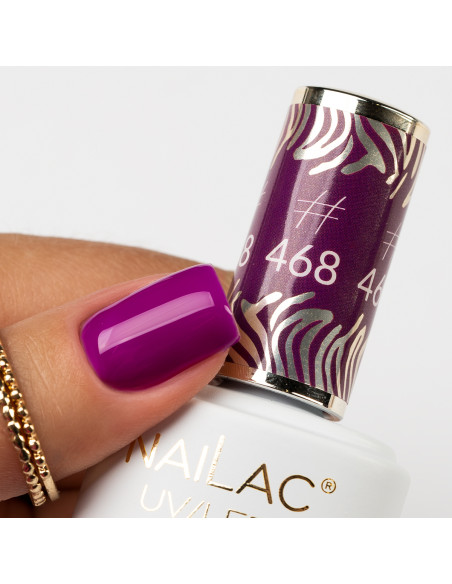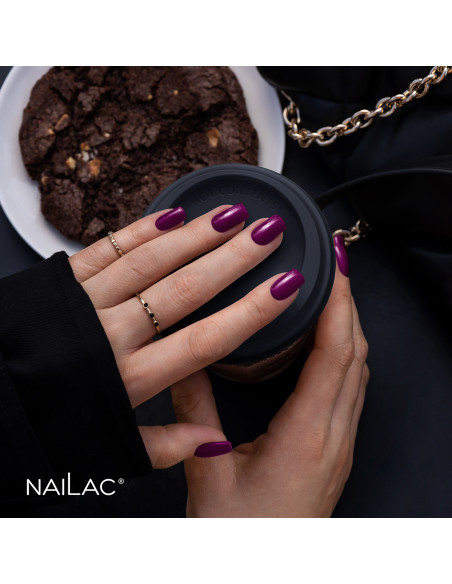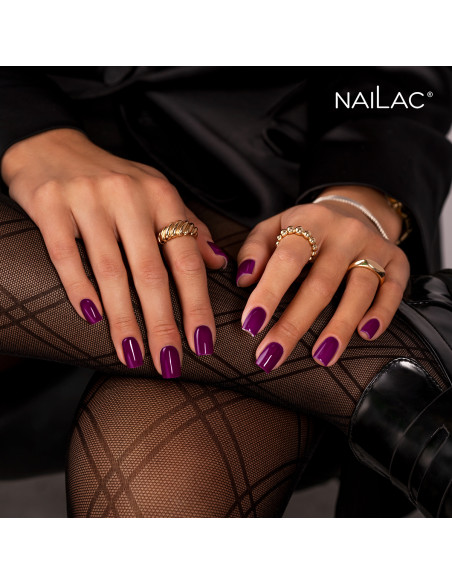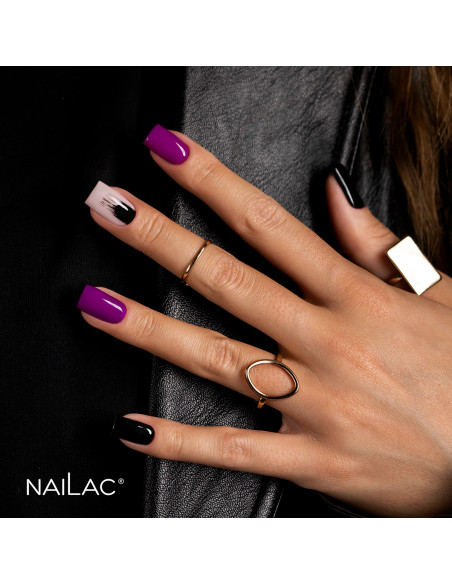 #468 Hybrid polish NaiLac 7ml
Available
PTU PL 23%
VAT included

Purple hybrid polish #468 NaiLac
Looking for fashion inspiration? You don't have to look any further! #468 is a hybrid polish in a shade of dark purple that will spark your creativity. It will present itself perfectly in flash, as well as in matte. It will match black total looks and contrast beige styling. It will adorn your hands as a soloist and will be great as a fashionable nailart. In which edition will you love it?
Colour of the NaiLac hybrid polish #468: purple
NaiLac hybrid polishes were created for women who, apart from the extensive colour range, are looking for the comfort of application and the guarantee of great value.
• Easy to apply - They have self-levelling properties
• Odourless
• Offer perfect coverage with 2 thin layers
• Modern formula that looks like classic nail polish
• They do not wrinkle in the lamp, do not shrink during curing, oxidation and they do not change colour
• Do not contain formaldehyde
• NaiLac hybrid polishes are tested on individuals with AD
• Instant and easy to apply
• Perfect to be used on natural, gel, acrylic nails
• They dissolve in the #NailOFF fluid
 • Time of curing in the LED lamp: 30 seconds, and in UV - 60 seconds
• Recommended by the brand of Professionals - SPN Nails Professional
Nail polish color

violet

Purpose

Permanent varnishing of nails

Density

Medium thick

Effect

opaque

Application

2 thin layers

Curing time

NaiLac LED: 60 seconds, UV: 90 seconds

Removal

After tarnishing, it is dissolved in #NailOFF liquid

Ingredients