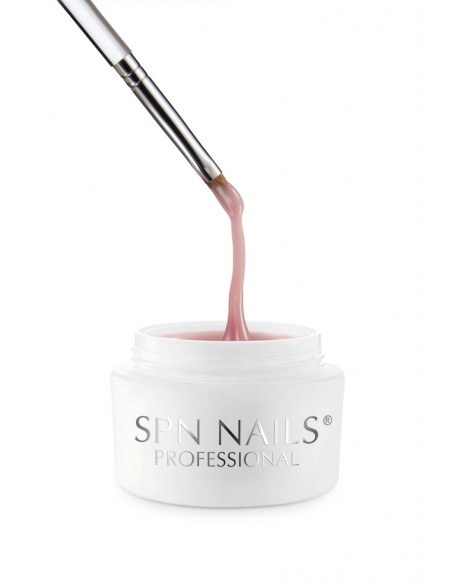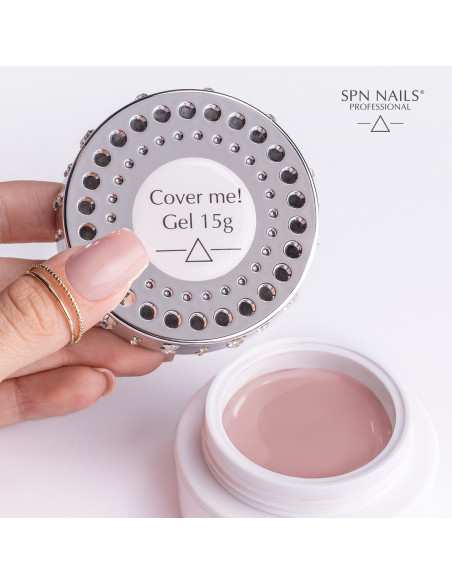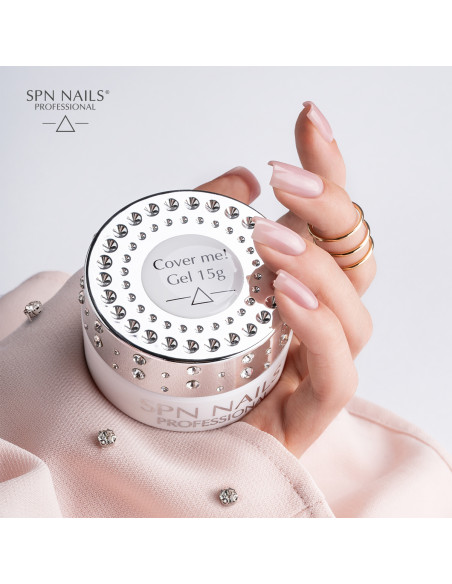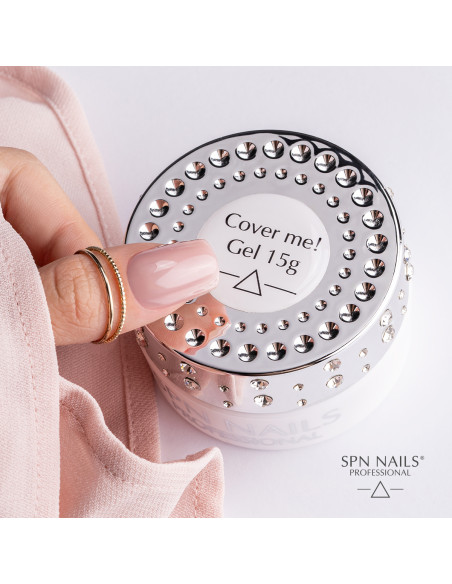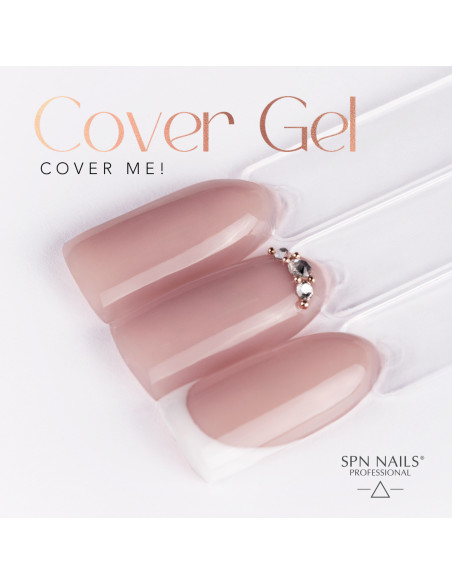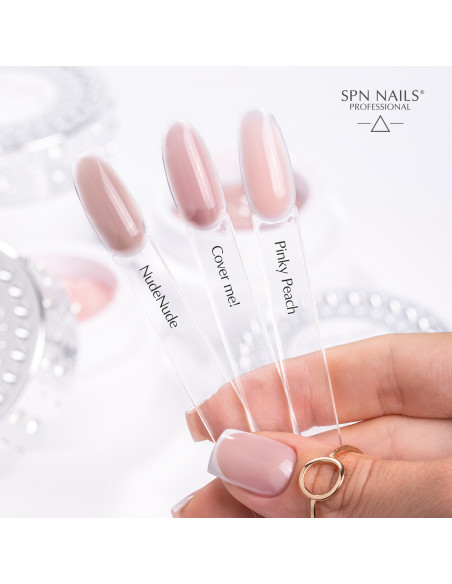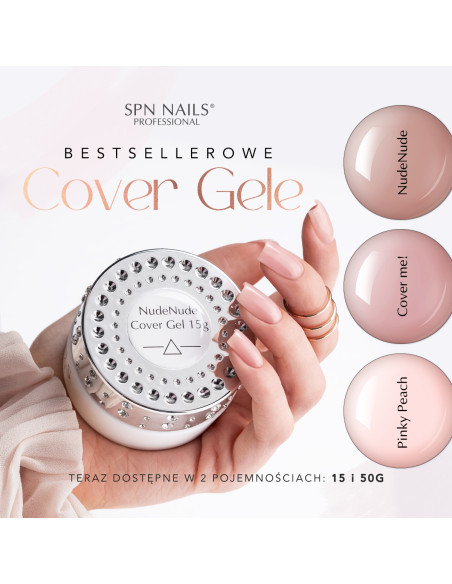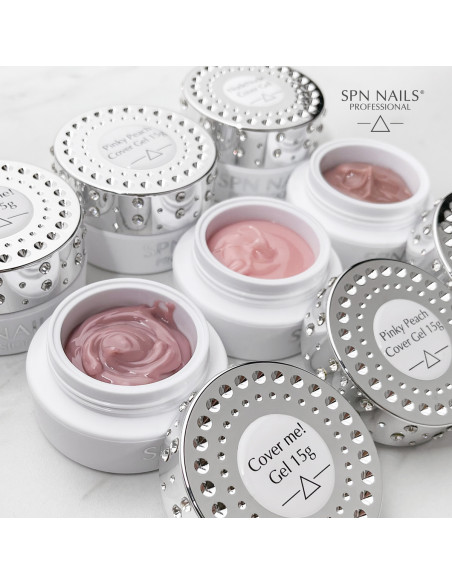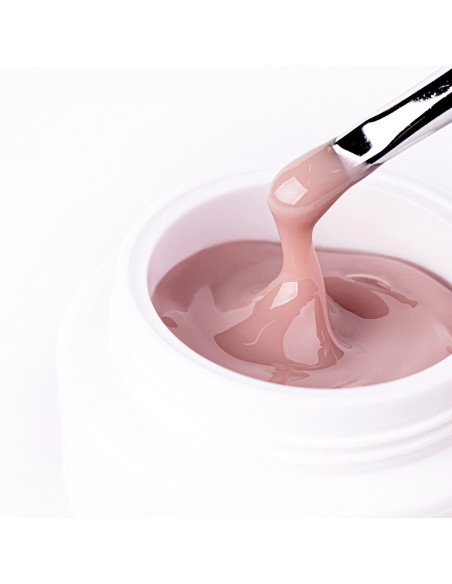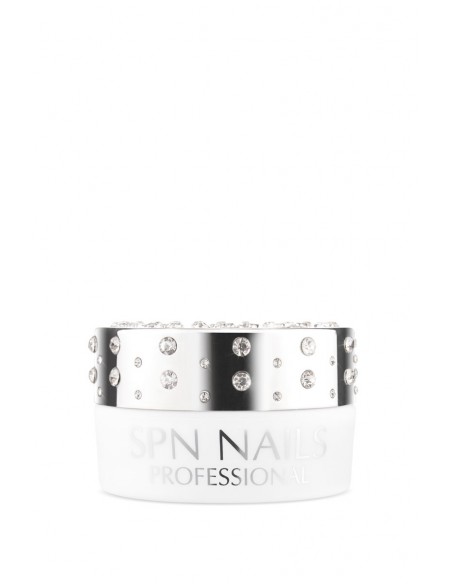 Unevenness of the plate, discolorations, short nail bed? It's not a problem! Cover Me! gel will deal with imperfections of every nail. 
Cover me! - a camouflage, construction gel in the shade of natural pink, perfect for construction French manicure and to build the whole nail in the NUDE style. Great pigmentation of the gel is a guarantee for 99-percent coverage and no smudges, that are the result of uneven distribution of the colour. DOES NOT CONTAIN WHITE PIGMENTS!
Technologically advanced pigments perfectly blend with the shade of the natural plate, and do not leave the colour line which is visible with the growth of the nail and they do not fade from external factors.  During the process of building the nails on a form, the gel does not flow off the plate, even in high ambient temperature. Additionally, it is easy to file, and creates a natural NUDE effect on the nail. It is resistant to scratches, does not peel or turn yellow.
It is designed to be used on a base gel and to be cured win Dual LED and UV lamps.
The product for professional use.



Purpose

Structural concealing gel

Density

Dense

Effect

Opaque natural pink

Curing time

Dual LED SPN Nails: 60 seconds, UV: 2 minutes

Removal

Necessity of filing

Ingredients

ALIPHATIC URETHANE ACRYLATE, ISOPROPYLIDENEDIPHENYL BISOXYHYDROXYPROPYL METHACRYLATE, HYDROXYPROPYL METHACRYLATE, SILICA DIMETHYL SILYLATE, PEG-4 DIACRYLATE,TRIETHYLENE GLYCOL DIMETHACRYLATE, BHT, ETHYLPHENYL TRIMETHYLBENZOYL PHENYLPHOSPHINATE, TRIMETHYLBENZOYL DIPHENYLPHOSPHINE OXIDE, BENZOYL ISOPROPANOL, PENTAMETHYL PIPERIDINYL SESQUISEBACATE, METHYL(1,2,2,6,6-PENTAMETHYL-4-PIPERIDYL)SEBACATE, P-HYDROXYANISOLE +/- CI 77891, CI 16035, CI 75470, CI 77491, CI 77499, CI 47005